Cross-border new cartoon fan hat fan USB charging summer sunscreen adult outdoor sports duck hat factory
















Product Description
Mini Fan Usb Fan Loading on Men's Baseball Caps, Small fan on Golf Hat for Men and Women, Outdoor Sun Cap with Portable fan
Product name: Mini Fan Usb Fan Loading on Men's Baseball Caps, Small fan on Golf Hat for Men and Women, Outdoor Sun Cap with Portable fan
Product model: ZT-MZFS-P2
Material composition: cloth, plastic, electronic components
Applicable age: over 8 years old
Maintenance: This mini USB fan contains electronic components. Do not enter water or use it in a humid environment. Use a soft and clean cloth to wipe the surface stains.
Battery precautions:
The small fan uses a non-replaceable 3.7v lithium battery
Rechargeable batteries must be charged under adult supervision
When the rechargeable battery is charging, the fan switch should be turned off
The power terminals must not be short-circuited
Cannot be connected to more than the recommended number of power sources
During the use of the USB charging cable, check its wires, plugs, shells, and other things if it is damaged regularly. If damage is found, stop using it immediately until the repair is complete.

small fan on Golf hat,three color for your selection

rechargable usb fan with cap has three wind grade
press once: turn on,the 1 grade wind
press twice:2 grade wind
press third :3 grade wind
press fourth:turn off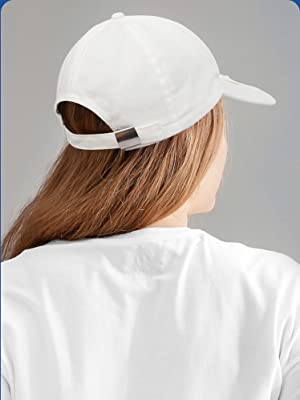 adjustable dimension cap suit for any head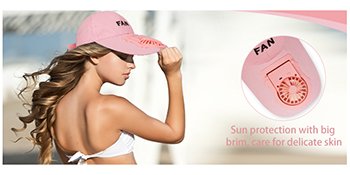 sun protection with big brim
this USB fan cap has large brim, it can entirely protect your skin
the cap circumference is adjustable,
mini usb fan cap,Golf cap, outdoor sun cap
the cap circumference is adjustable, suit for any head type
rechargeable cap fan

it can adjust wind derection according up-down the usb fan

it can adjust wind derection according up-down the usb fan

it can adjust wind derection according up-down the usb fan

it can adjust wind derection according up-down the usb fan

if you wear this tennis cap with mini USB fan ,you will enjoy a cool summer in outside